Wedding Digital Photo Restoration Job: Before and After
This is a wedding photo showing damage from age with discoloration and peeling, with a before image and an image following the digital photo restoration on this photo.
This job is classed as a medium restoration, rather than a job requiring an intense level of restoration. In this image, the subjects' faces are largely undamaged, and the real area of concern is to remove the obvious jagged edges from the photo where the covering has peeled off, and then balance out the tones and colours in the image where there is major yellowing in the bottom half from discoloration to the covering that has not peeled off.
The photo then had an enhancement to the colours and tones.
Below you can see the before and after results of this Digital Photo Restoration job
Before: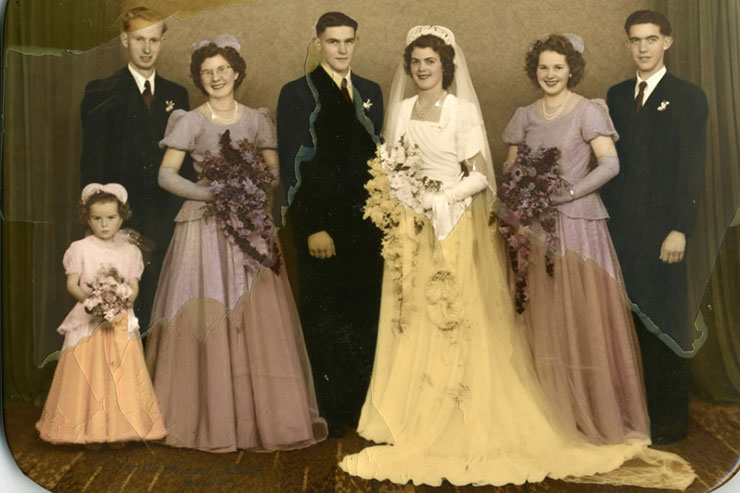 After: